So, images from the new preview: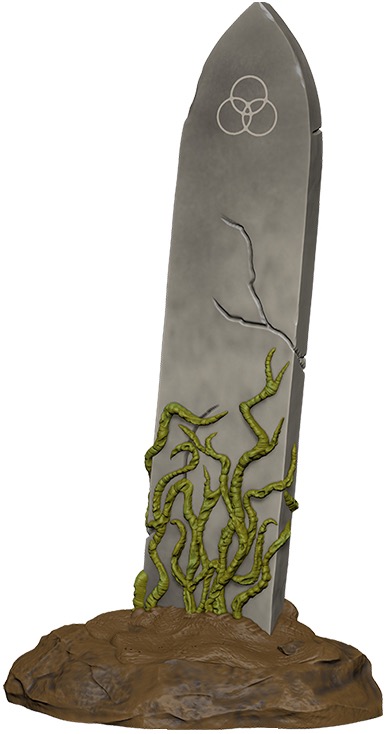 Summoning Pillar, I assume Medium, Rare*. Looks nice but I have given up on owning any of these, the 10+$ they cost makes them only viable if I pull one at random from a booster.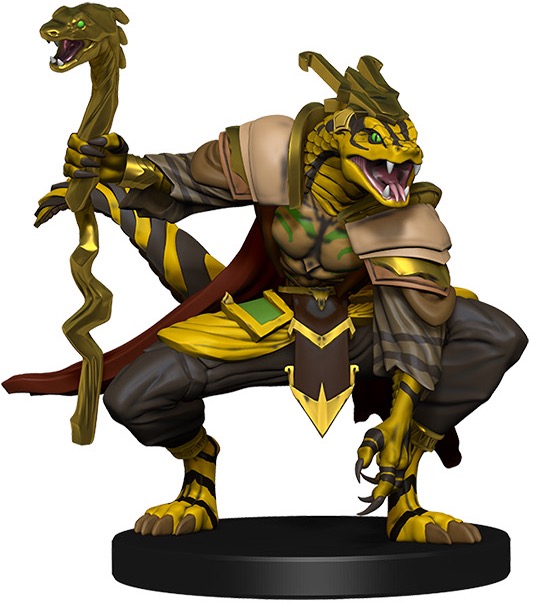 Serpentfolk Wizard - Medium, Rare. Remember when I posted the Serpentfolk artwork?
BB Shockwave wrote:
Nazith-Yol (male Serpentfolk transmuter) - I like the ornate headdress and the many patterns on his skin.
Yeah this one is based on Nazith-Yol, a Serpentfolk Wizard of the Amphisbaeinan Rite. He and his bonded mate are an interesting couple - while Serpentfolk are (supposedly) emotionless, they do form permanent telepathic bonds with another that gives them extra power and abilities... the closest thing Serpentfolk have for a marriage, I guess. I liked these two (the other is called Nylla-Jas) as they are serving the main villain but mostly are there to gather up lore and elope with it, only fighting you while collecting their books... practical.
Sadly him being Rare, I will likely only get one from a booster, otherwise the price will be too high for me.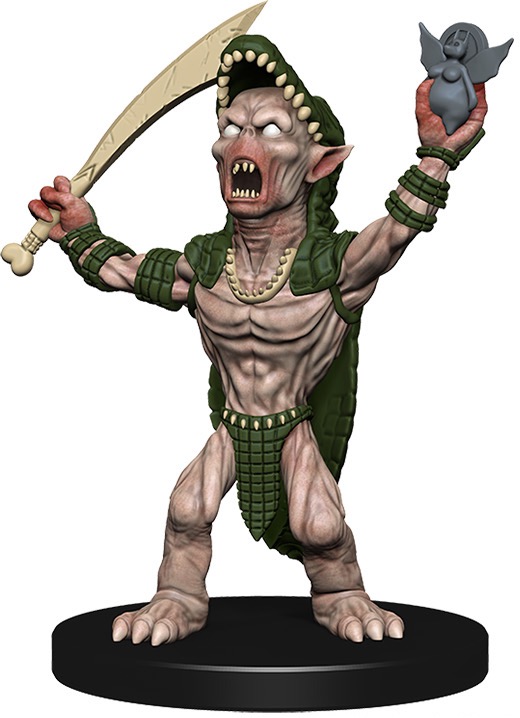 Morlock Cleric - Medium, Uncommon. For those who still wonder, it's a funny thing - WotC could not use the Morlock name due to HG Wells' copyright, so they renamed these blind, degenerate subterranean descendant of humans from The Time Machine to Grimlocks (ironically, thus coining the name years before Hasbro used it for the Dinobot leader). Paizo on the other hand, cannot call them Grimlocks because WotC - now belonging to Hasbro - owns that name, so they went back to the now public domain Morlock name. Irony!
I frankly don't really like this mini, he has really stumpy legs and overall weird anatomy. But I am glad Paizo finally started making minis of Morlocks, given how prevalent they are in their adventures (in Pathfinder, they are the degenerate remnants of ancient Azlanti).
Btw, is he holding a cute super-deformed Lamashtu idol?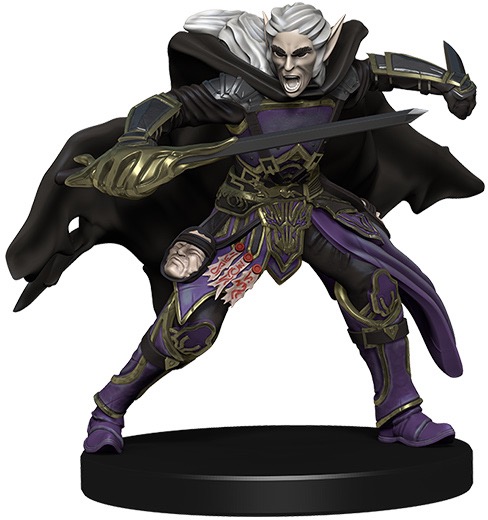 Elf Assassin, Medium Uncommon. He looks nice, armor is a bit too flashy from what I'd imagine on an assassin, but neat. I frankly think this should have been a rare instead, as he looks more like a PC mini. The contracts and his human-face manpurse on his belt are pretty funny.