Thought I'd share some of the Iron Kingdoms miniatures I've finished recently as well as one of the two Lava bases I am experimenting with for use with a Reaper miniature that's currently a WIP.
This first mini is one of the Revenant Pirate Crew units made by Privateer Press. This one has been a pet project of mine for some time 'cause I think he's got to be one of the coolest undead minis I've ever seen. He's gone through almost 2 complete repaints and two different bases - I had to pry the old base off by force as gingerly as I could since it was a last minute decision before sealing the mini. Without further ado, here he is: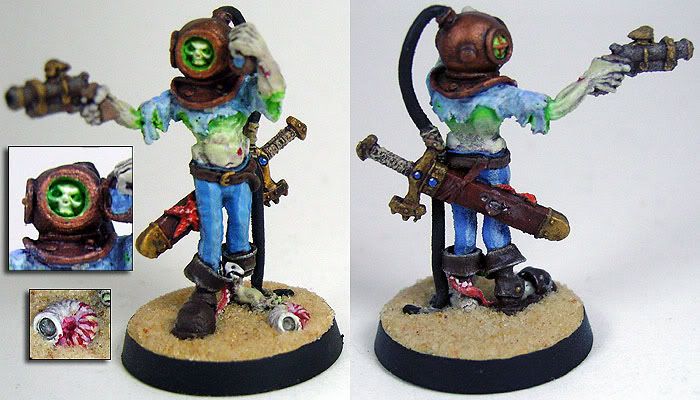 These next two are Reaper minis that I thought would make good conversions into a lesser form of Pistol Wraith that I'm planning on creating to throw at my PCs.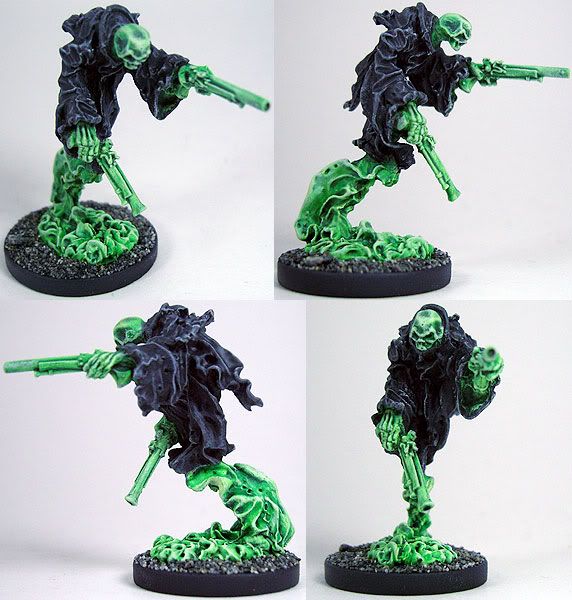 Here's a Mage Knight mini that's been painted and re-based, 'cause y'know, everyone needs exploding zombies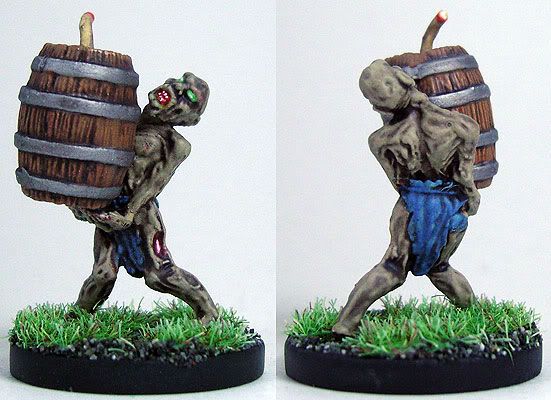 Lastly, here's the lava base, attempt #1